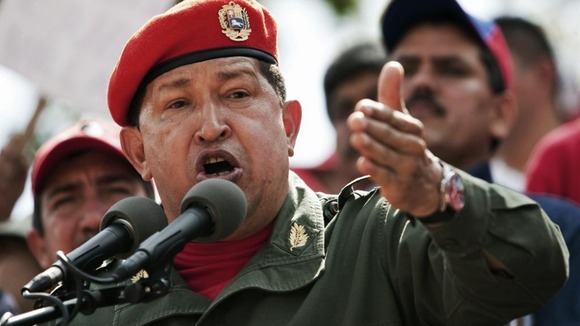 Hugo Chavez has suffered a number of "new complications" following his latest round of cancer surgery, according to officials.
Venezuela's vice-president Nicolas Maduro said the complications came amid a respiratory infection during a televised address from Havana, where Chavez is in hospital.
Maduro said:
"Thanks to his physical and spiritual strength, Comandante Chavez is facing this difficult situation."
The Venezuelan leader has not been seen or heard from since undergoing his fourth cancer-related surgery on December 11.
He is due to be inaugurated for a new six-year term on January 10.