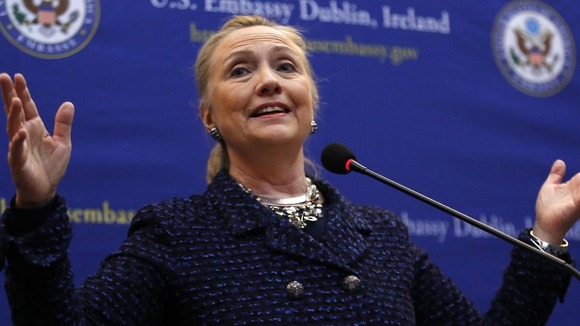 US Secretary of State Hillary Clinton had been due to return to work today after being ill for three weeks with a stomach virus and related concussion, according to Foreign Policy, a US current affairs magazine.
Clinton's illness was first disclosed on December 9, a few days after she left Northern Ireland, and was cited as the reason she did not appear to testify in a hearing into the September 11 attack on Benghazi on December 20. After her appearance at the hearing was cancelled, her doctors said:
"Secretary Clinton developed a stomach virus, leading to extreme dehydration, and subsequently fainted. Over the course of this week we evaluated her and ultimately determined she had also sustained a concussion."
The blood clot she is being treated for in hospital is a result of the earlier concussion.