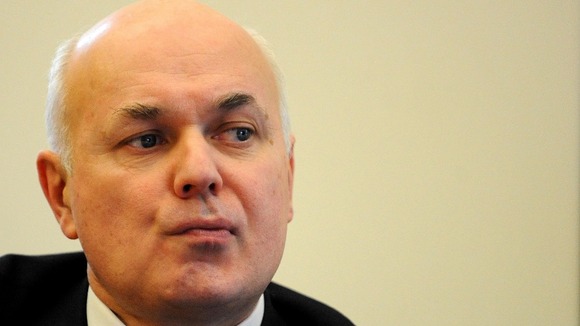 Work and Pensions Secretary Iain Duncan Smith has hit out at the tax credit system put in place by the Labour government, saying it was too vulnerable to "fraud and error". In an article in the Daily Telegraph he said:
"In the years between 2003 and 2010, Labour spent a staggering £171 billion on tax credits, contributing to a 60% rise in the welfare bill."
"Far too much of that money was wasted, with fraud and error under Labour costing over £10 billion."
Mr Duncan Smith said HM Revenue and Customs conducts checks on far fewer tax credit claims than suspected benefit fraudsters, despite about one in 12 tax credit claims being incorrect or fraudulent, compared with fewer than one in 25 benefit claims.