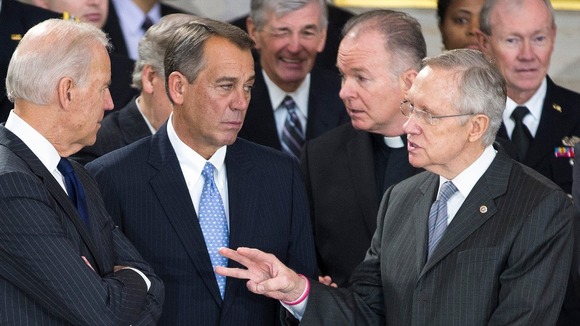 While the unwelcome f-word in US politics in recent months has been "fiscal cliff", House Speaker John Boehner has been accused of resorting to the traditional swear word in an angry exchange with a political rival near the Oval Office.
After being labelled a dictator by Senate Majority Leader Harry Reid amid the bitter Washington negotiations over the nation's tax hikes and spending cuts, Mr Boehner hit back last Friday, telling Mr Reid: "go f*** yourself", Politico.com has reported.
Multiple witnesses reportedly said Mr Reid appeared startled, asking the Republican: "What are you talking about?"
But Mr Boehner is said to have only repeated his insult, which he apparently later "bragged" about to his party colleagues.