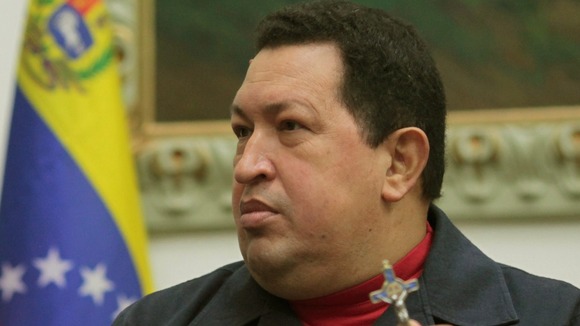 The vice president of Venezuela says Hugo Chavez remains in a "complex and delicate" condition three weeks after cancer surgery.
Nicolas Maduro, speaking after visiting Chavez in Cuba, said he met his president twice and had spoken to him.
"He's totally conscious of the complexity of his post-operative state and he expressly asked us ... to keep the nation informed always, always with the truth, as hard as it may be in certain circumstances," Maduro added.