US Secretary of State Hillary Clinton is resting at home after suffering from a blood clot and will return to work next week, a State Department spokeswoman said.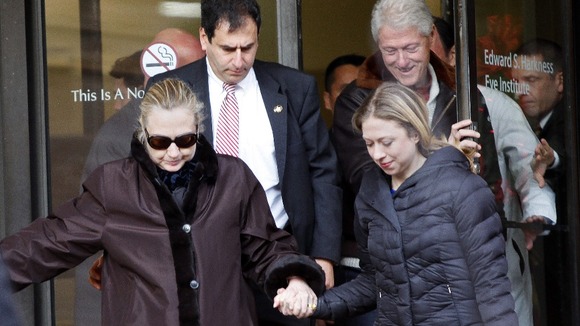 Clinton was released from hospital yesterday after receiving treatment for the blood clot - doctors expect her to make a full recovery.
State Department spokeswoman Victoria Nuland said: "She's resting at home. She's looking forward to getting back to the office. She is very much planning to do so next week."
Clinton, who will be replaced bySenator John Kerry as Secretary of State for Barack Obama's second term, is said to be keeping up with her work by receiving memos and talking to staff.