Roberto Mancini tried in vain to throw Mario Balotelli to the floor during today's brawl and had to be held back by coaches once the two were separated, an apparent witness to the Manchester City training ground fight has said.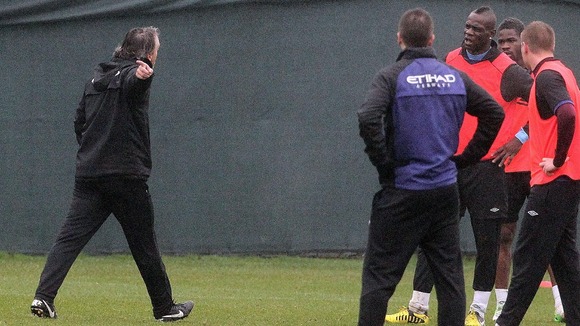 The onlooker told the Manchester Evening News: "It looked like Mario was too strong and he couldn't get him down. Then all the coaches ran in to separate them but Mancini was having none of it. He kept trying to break free and have a go at him again."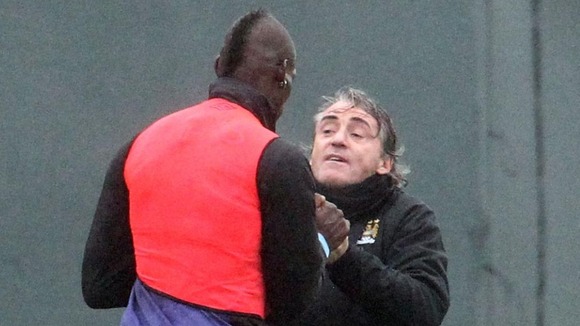 The witness said Balotelli immediately went to the dressing room at Carrington and left in his "camouflaged" Bentley within 10 minutes.
Click here to see more photographs of the Italians' bust-up.