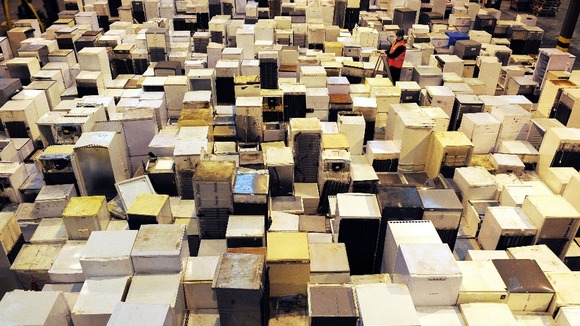 Fridges and freezers built in recent years contain more plastic than older models, but the highly flammable insulation is not separated from the parts of the appliance where a fire can start, according to an LFB report.
A comparison between the UK and the US, where safety standards are more stringent, found that people in the UK involved in such a fire were more likely to be injured.
Figures for the UK suggested that one in every five fires involving fridges or freezers resulted in someone being injured, compared with one injury for every 25 fires in the US.
There are an average of 336 fires involving fridges or freezers in the UK each year, injuring 69 people.The LFB said it wanted to see tougher safety standards for the flammable insulation.