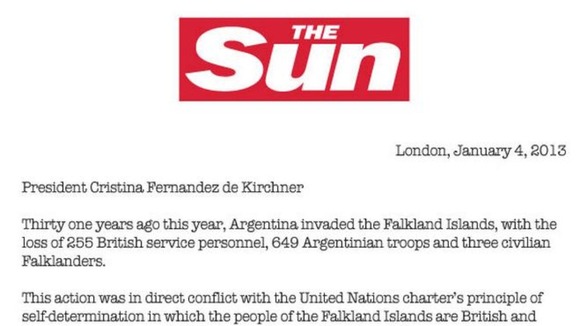 The Sun has posted an advert in a Buenos Aires newspaper to "hit back" at the Argentine president over her letter about the Falkland Islands to David Cameron.
The newspaper's response, published in Spanish and English, was addressed to President Cristina Fernandez de Kirchner.
The Sun claims, in an open letter in today's Buenos Aires Herald, that Britain has had sovereignty in the Falklands before Argentina even existed.