Depardieu collects new Russian passport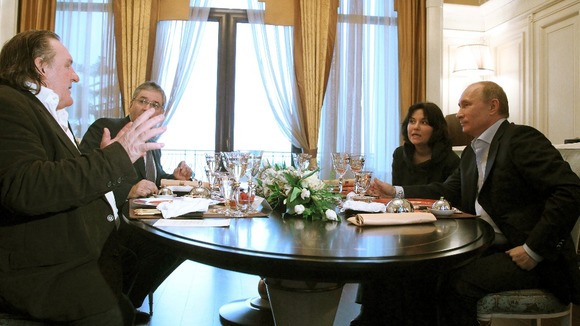 The French actor Gerard Depardieu has met with the Russian President Vladmir Putin to personally collect his new passport.
The 63-year-old star has taken up Mr Putin's offer of Russian nationality as he seeks to avoid paying new taxes in his native country.
Last year he bought a home in the Belgium town of Nechin in an apparent attempt to avoid the new top rate of tax.