Just because David Cameron and Nick Clegg share a platform, it does not mean tomorrow's mid-term review is a relaunch, a Downing Street advisor told me.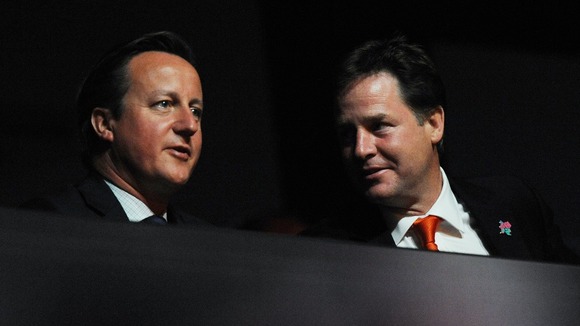 But, I think that was a deliberate attempt to downplay what is a fairly significant moment for the coalition.
For all the noises from their backbenchers, the two men at the top of the government do think that this is the moment they need to show they are determined to see it through to 2015.
A deficit reduction does remain their top priority, there is still a gaping black hole in the nation's finances but I think we are going to hear about reform of the pension system and how care for the elderly is funded.
If they can pull changes to that off, this will be fairly significant.