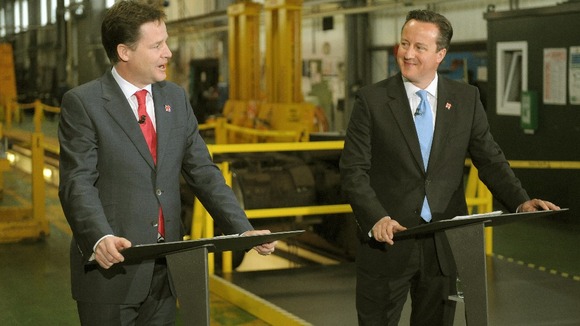 David Cameron and Nick Clegg will today insist the coalition is "steadfast and united" as they mark the halfway point in their Government with a raft of pledges on childcare bills, infrastructure investment and help towards care costs for the elderly.
The Prime Minister and Deputy Prime Minister will make a rare joint appearance where, in an echo of the now infamous rose garden press conference that launched the power-sharing Government, they will set their new priorities for the next two-and-a-half years.
They will insist their sense of shared purpose on the big issues has "grown over time" as they publish a mid-term review that looks back at how successful the Government has been in meeting its coalition agreement promises and commits them to further reforms.