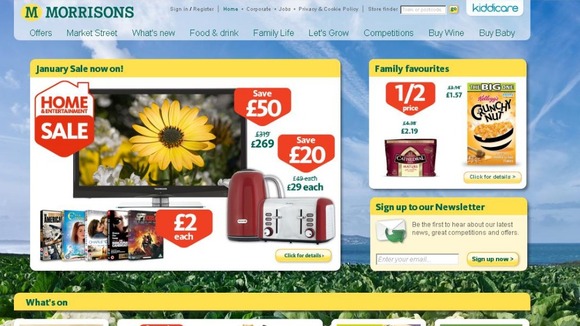 Richard Taylor, the director of corporate affairs at Morrisons, told me that "no final decision has been made" on moving to selling groceries online yet.
He questioned whether introducing online shopping across the board would be fair on ordinary shoppers.
Online shopping is growing fast but is only five percent of the grocery market.
Morrisons suggest the higher costs of direct delivery mean the majority of customers end up subsidising the web savvy among us.
"Potentially customers who are shopping online [at competitors] are subsidising the ordinary shoppers - we don't think that's right," Mr Taylor said.