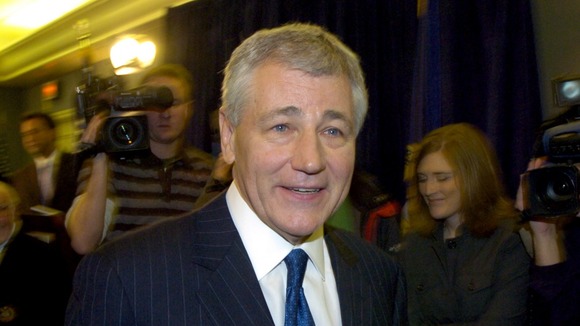 US President Obama has nominated Senator Chuck Hagel as his new defence secretary.
The former Republican senator for Nebraska will take over the top Pentagon job from Leon Panetta if his appointment is confirmed by the Senate.
President Obama said that US troops would see in Senator Hagel a "decorated combat veteran of character and strength".