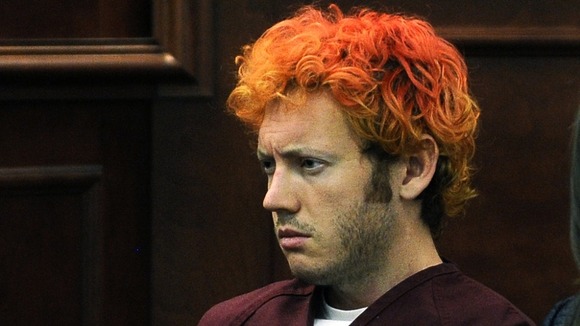 The American student charged with shooting a dozen people to death at a screening of a "Batman" film at a cinema in Colorado last July will return to court today for a preliminary hearing.
James Holmes, 25, faces more than 160 charges including first degree murder and attempted murder.
The purpose of the preliminary hearing, which will last around a week, is for prosecutors to try to convince a judge they have enough evidence to put him on trial.
It is the first time the public will hear a detailed account of the evidence relating to the shooting, including notebooks in which Holmes is alleged to have detailed violent plans.