The head of the Metropolitan Police said he had an "open minded' approach to the ongoing "plebgate" investigation, as he appeared in front of MPs at the Home Affairs Select Committee earlier today.
Met Commissioner Sir Bernard Hogan-Howe apologised to MPs for his earlier assertion that he would "stand by" his officers 100%, shortly after the allegations originally emerged. He said: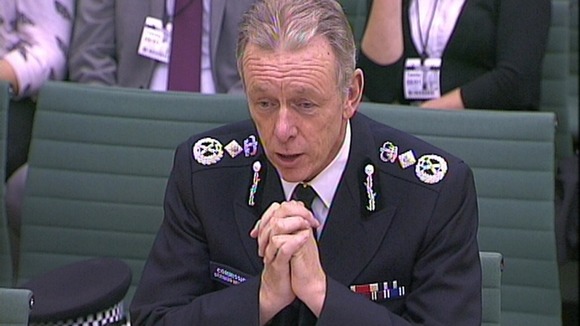 "I do have an open mind. If any comment that I have made left anyone thinking I couldn't have an open mind, I'm sorry....I'm open minded. I will pursue the evidence."
Sir Bernard added that part of the investigation was to identify the source of the leaked police log, which recounted the altercation with Mr Mitchell.
He said if the allegations against the police officers involved were true, "it would be a very serious matter...I don't expect police officers to lie."