Nato command spokesman Brigadier General Gunter Katz has spoken about the 'insider attack' in Helmand province at a news conference in Kabul:
"Yesterday, a suspected member of the Afghan National Army shot and killed a British soldier."
"He turned his weapon against members of the Afghan National Army and ISAF, and was shot during the incident that took place at the patrol base Hazrat in the province".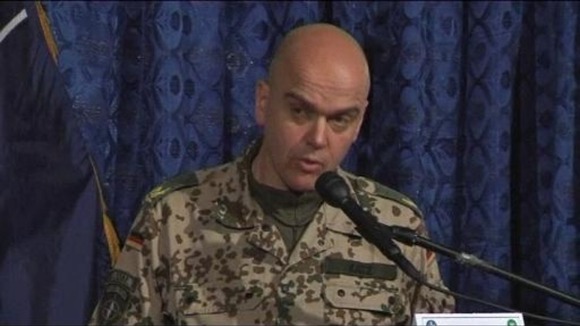 He also confirmed that the incident is under investigation.