On Sunday the Observer reported that half a million soldiers, nurses and teachers would feel the impact of the benefit cap.
The paper claimed that up to 400,000 soldiers, 300,000 nurses and 150,000 primary and nursery school teachers would lose cash according to a report by the Children's society.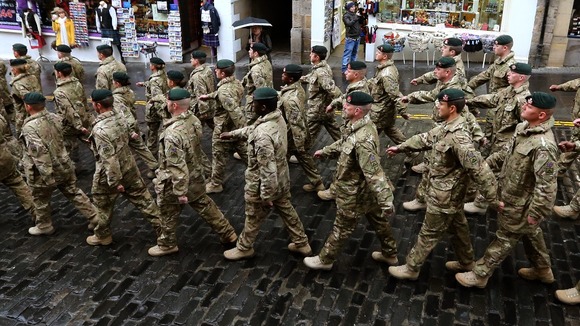 The paper said; "The coalition's welfare up-rating bill caps a whole range of benefits at 1% until 2015, including child benefit, tax credits, statutory maternity pay and jobseeker's allowance.
"By 2015 a second lieutenant in the army who has three children, who earns £470 per week and whose wife does not work will lose £552 a year; a lone-parent nurse with two children, earning the profession's average of £530 a week, will lose £424 a year;
"and a couple with two children where the sole earner is a primary school teacher, earning £600 a week, will lose £424."