A family of 12 elephants were slaughtered and their tusks hacked off in the worst recorded ivory poaching incident in Kenya's history.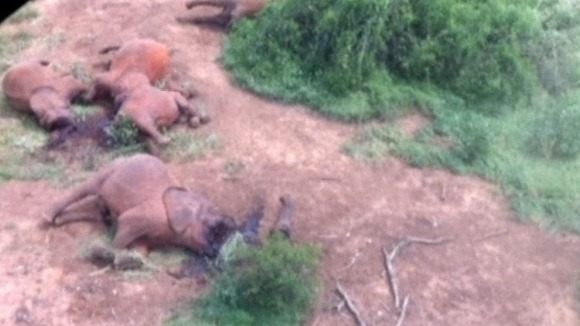 The mammals were shot multiple times in Tsavo National Park, which homes 13,000 elephants.
Kenya's Wildlife Service are searching for the ten poachers alleged to be responsible for the killings.