Killer whales trapped under sea ice have swum free
About a dozen killer whales who had become trapped under sea ice appear to have swum free after the ice shifted, village officials in Canada's remote north have said.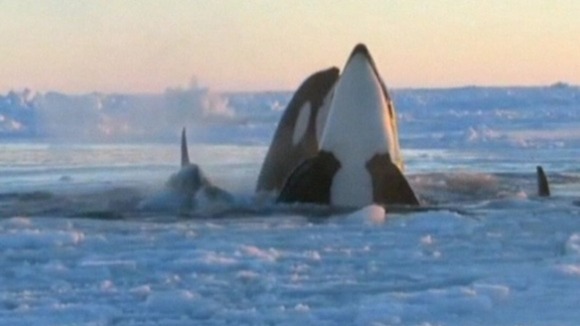 However, residents who feared they would get stuck elsewhere hired a plane to track them down.
The whales' predicament in the frigid waters of Hudson Bay made international headlines, and locals had been planning a rescue operation with chainsaws and drills before the mammals slipped away.