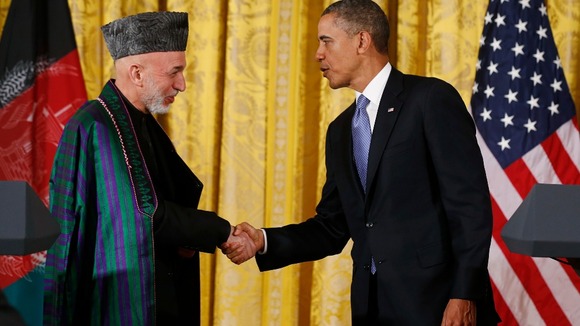 US President Barack Obama said speeding up the transition to Afghan security control would set the stage for the withdrawal of US and other foreign forces.
"Starting this spring our troops will have a different mission: training, advising and assisting Afghan forces," Obama said.
"It will be a historic moment."
Obama and Afghan President Hamid Karzai said they have agreed to slightly accelerate the schedule for moving Afghanistan's security forces into the lead across the country, with US troops shifting fully to a support role.
The shift was previously scheduled to happen this summer.