The last piece of rock to be removed from the Costa Concordia was lowered into back into the sea today, complete with a memorial plaque to the 32 victims who died in the disaster last year.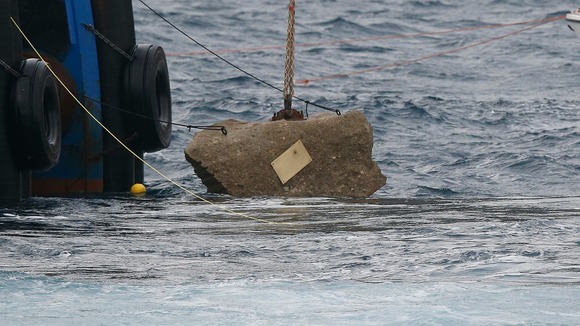 Survivors and relatives of the deceased watched from a ferry as workers lowered the stone into the waters off the Italian island of Giglio, where the remains of the wreck still lies.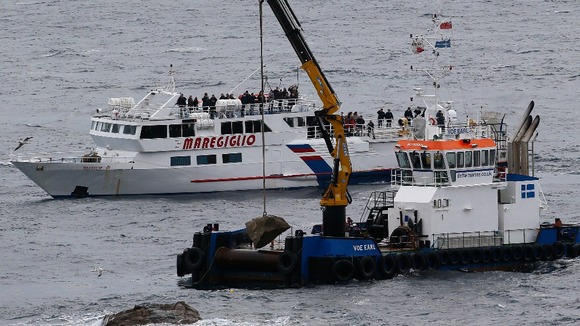 The ceremony was part of a series of events to mark the first anniversary of the tragedy. A mass was also held for the victims and a minute of silence is scheduled for 9:45pm - the exact time the ship struck rocks last year.