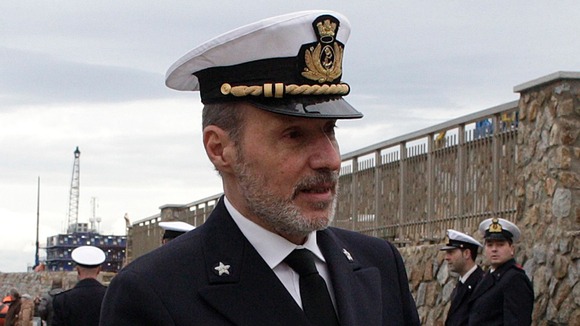 Captain Gregorio De Falco, the coast guard who ordered the Costa Concordia's disgraced captain Francesco Schettino back on to the sinking ship, is taking part in today's anniversary commemoration.
He said he wanted to go to Giglio to "embrace the victims, and the relatives of the victims."
Captain De Falco achieved hero status after his management of the situation, but said he has avoided speaking to the media since the disaster out of respect for the victims.
"I don't want notoriety for this tragedy," he told RAI state television.