The age of steam returns to the Tube today as part of festivities to celebrate the 150th anniversary of the London Underground.
At 9:54am this morning, a group of specially invited passengers will pull away from Kensington Olympia Tube station in west London aboard a train pulled by Met Locomotive 1, which was built in 1898.
The passengers will be in the restored Metropolitan Railway carriage No 353, which was built in 1892, as well as a set of Chesham coaches on loan from the Bluebell Railway in Sussex.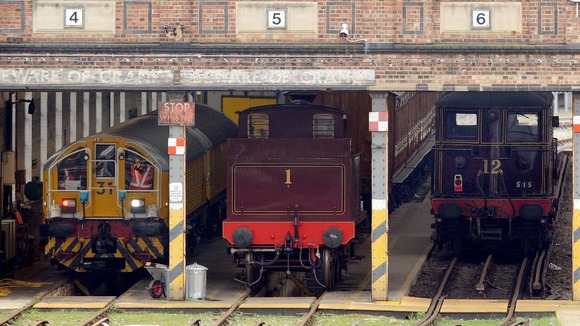 Click here to see a history of the London Underground in pictures.
Making up the train will be the No 12 Sarah Siddons - one of the world's oldest electric locomotives in service and was constructed in 1922.
The engine will travel non-stop to Moorgate station in the City of London and is due to reach its destination at 10:30am.
The historic train will travel slowly along the route, and can be seen at a number of Underground stations on-route, including Earl's Court, High Street Kensington, Bayswater, Paddington, Euston and King's Cross.