The death toll from two large explosions that tore through one of Syria's biggest universities on the first day of student exams has risen to at least 83 people, a monitoring group has said.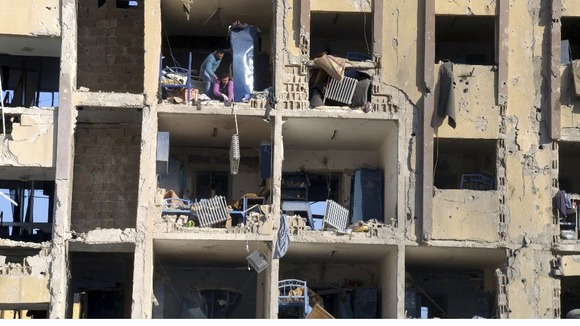 The UK-based Syrian Observatory for Human Rights said dozens more were injured in the blasts at the University of Aleppo, but the group said it could not identify their source.
Some activists in Aleppo claimed a Government attack caused the explosions, while state television accused "terrorists" - a term often use to describe the rebel fighters - of firing two rockets at the school.