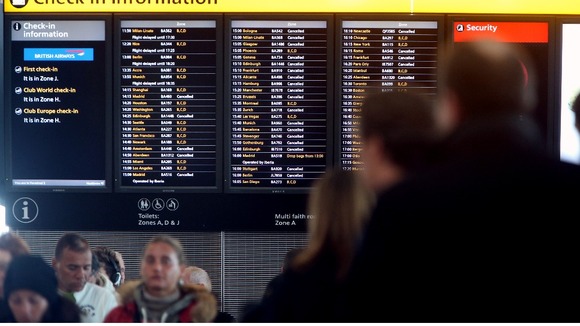 Heathrow Airport plans to cancel 260 flights on Sunday, 20% of its incoming and outgoing traffic, after the Met Office forecast 2-6cm of snow.
The hub airport suffered significant disruption today after 100 flights were cancelled due to weather conditions.
The decision to change Sunday's schedule was made to minimise anticipated problems caused by the ongoing bad visibility.