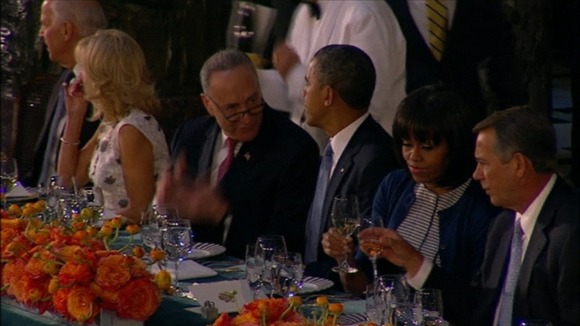 Barack Obama has arrived for a luncheon at the Statuary Hall after taking the oath of office and completing the signing ceremony.
Around 200 guests are invited to the lunch, which will include speeches and gifts from the Congressional Inaugural Committee.
The tradition dates back to 1897 when the Senate Committee on Arrangements hosted a lunch at the Capitol for William McKinley, the 25th President of the United States.
You can read the full ITV News guide to Inauguration Day here.