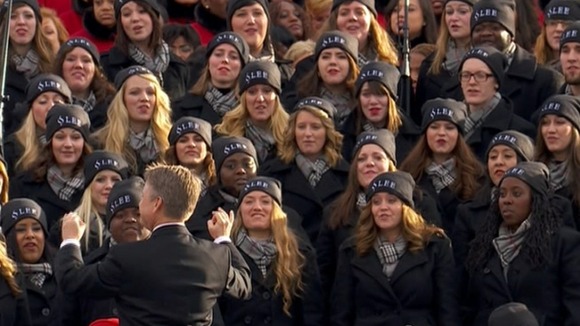 The Public School 22 Chorus is singing in front of the US Capitol in advance of President Obama's arrival.
The chorus of 65 schoolchildren was formed in 2000 and is one of the most renowned school choirs in the world.
Its tribute to the victims of the Sandy Hook school massacre attracted more than 50,000 hits on Your Tube.