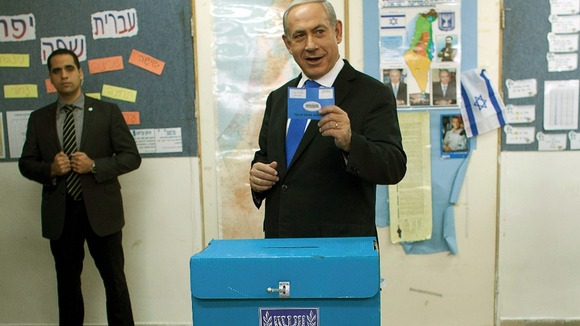 Exit polls give Benjamin Netanyahu just 31 seats in the next Israeli parliament.
It's a very poor result but he might still be favourite to remain prime minister.
Overall, the right wing parties have 61; the centre left and Arabs have 59.
The projection is worse than the most pessimistic forecast for Netanyahu.
If correct, he has lost seats to the centre and the far right and will need to do deals with both sides to form a coalition government. That's no easy task.