The heavy snow and frost have so far claimed the lives of seven people, including a postman who Royal Mail have confirmed died while carrying out his rounds during the weekend's freezing temperatures.
John Bircham died on Saturday during his collection on Exmoor, Somerset, after 25 years of service as a postman.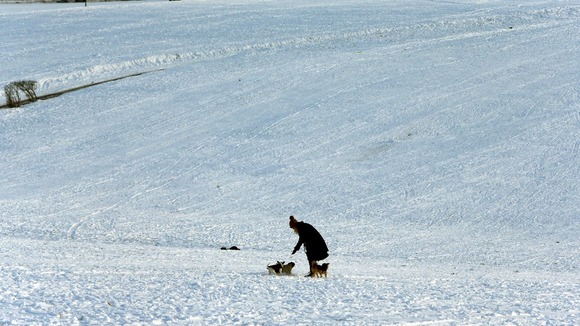 It is thought a 25-year-old woman died after collapsing in the snow on her way home in sub-zero temperatures following a night out.
Bernadette Lee was discovered in the front garden of the house next to her sister's by a man walking his dog on Sunday morning in Deal, Kent.
Kent Police are investigating the cause of death but there are reports she had no visible injuries and was found without a coat.
A man was killed in another weather-related incident when the car he was driving left the road and crashed into a tree on the A12 in Essex last night.
It comes after four people died in an avalanche as they descended Bidean Nam Bian in Glencoe on Saturday afternoon. A further two people survived.
Elsewhere, a teenager remains critically ill in hospital after being injured while sledging in Middlesbrough.