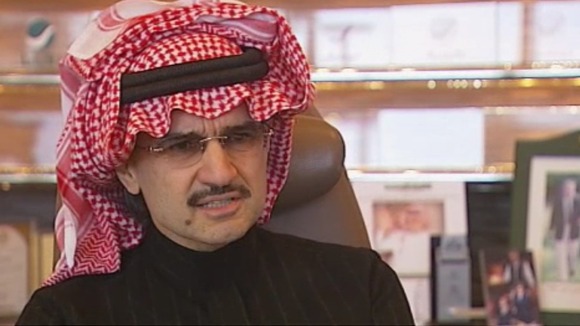 Speaking to ITV News, Prince Al-Waleed bin Talal has predicted that Syrian president Bashar Assad will not flee Syria, and that the conflict with drag on for years.
He explained why Western powers are steering clear:
"Who are the insurgents, are they united? Are they extremists? Are they Al Qaeda based? Are they fanatics? Really, we don't know who they are.
"They have groups there all over the place. That's why the West, even Saudi Arabia, has not been very aggressive in supporting the insurgents over there."
Read more on ITV News International Correspondent John Irvine's interview here.