Secretary of State Hillary Clinton has said she never saw the requests for additional security for the US mission in Benghazi, Libya, which was attacked in September, because they were handled by other State Department officials and normally would not reach her level.
Click here for more on the Benghazi attacks.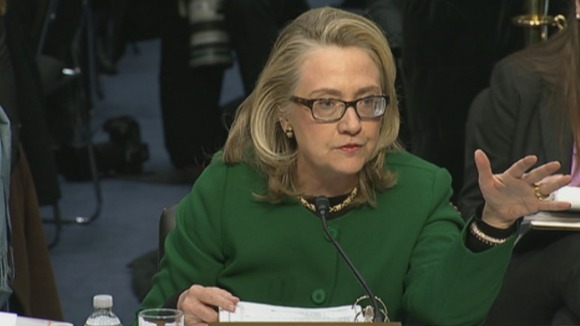 Clinton is testifying before the Senate Foreign Relations Committee about the September attack by Islamist militants in which the US ambassador and three other Americans were killed.
"The specific security requests pertaining to Benghazi, you know were handled by the security professionals in the department. I didn't see those requests, they didn't come to me, I didn't approve them, I didn't deny them," Clinton said.
She noted that one of the findings of an accountability review board on the Benghazi attack was that "these requests don't ordinarily come to the secretary of state."
Her testimony had been delayed for health reasons, click here for more details.