Israeli Prime Minister Benjamin Netanyahu claimed a narrow election victory and vowed to stop Iran from acquiring nuclear weapons.
Exit polls - which are normally correct in Israel - showed the Israeli leader's right-wing Likud and the ultra-nationalist Yisrael Beitenu would remain the biggest bloc in the 120-member assembly, but with only 31 seats, 11 fewer than the 42 the two parties held in the last parliament.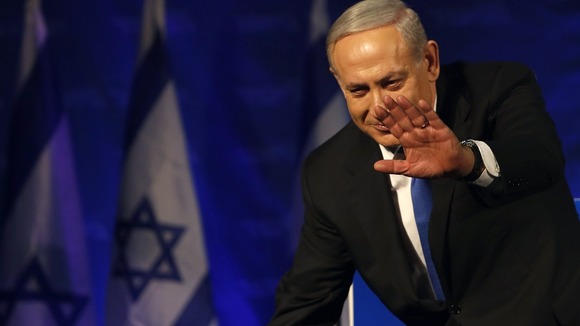 Netanyahu, who is on course for his third term in office, told a cheering crowd: "I am proud to be your prime minister, and I thank you for giving me the opportunity, for the third time, to lead the state of Israel."
He added: "The first challenge was and remains preventing Iran from obtaining nuclear weapons."
The Israeli leader also said he planned to form "as broad a government as possible" - meaning Netanyahu is likely to call Yair Lapid, a former television anchorman whose centrist party came from nowhere to second place.