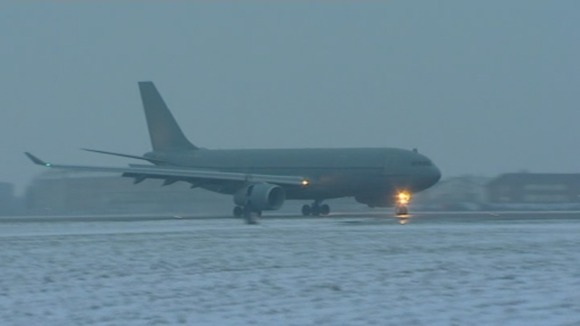 Prince Harry has arrived back in the UK after his tour of duty in Afghanistan.
The 28-year-old Apache co-pilot gunner left the war-torn country on Monday evening and has been on post-deployment "decompression" at a British military base, thought to be in Cyprus.
He landed at RAF Brize Norton in Oxfordshire and will now travel with his unit, 662 Squadron, 3 Regiment Army Air Corps, to their Suffolk headquarters.
Read more: Julie Etchingham's blog on why Harry is desperate to prove himself and is longing for Army life.