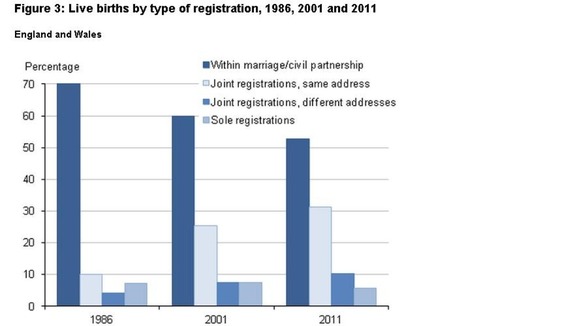 Just over half (53%) of all babies registered in 2011 were born to parents who were married or in a civil partnership, according to figures from the ONS.
The figure is a substantial drop from 1986 when the proportion was closer to 80%.
However, the number of births registered by sole parents (almost 6%) has fallen since 2001 while more parents are co-habiting (31%).