The Environment Agency (EA) has issued seven flood warnings across England and Wales, with six in place for south-west England, after snow covering much of Britain is giving way to rapid thaw.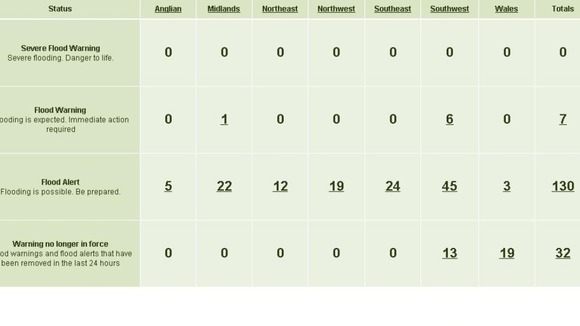 130 flood alerts meaning flooding is possible, are also in place after the agency warned of an increased risk of surface water and river flooding.
For more flooding information, follow the Environment Agency.