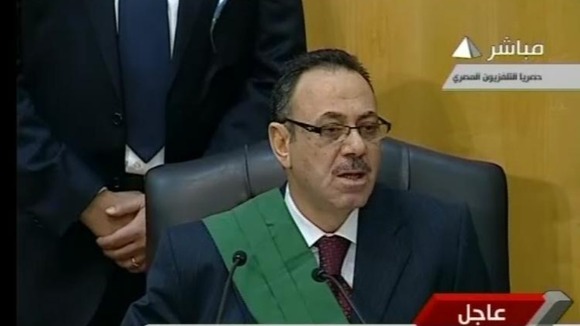 Families of those killed in the Port Said football disaster in February last year cheered in court as 21 men accused of taking part in the violence were sentenced to death.
The judge said in his statement read live on state TV that he would announce the verdict for the remaining 52 defendants on March 9.
Families of some of the 74 people who died in the disaster reacted by wailing and cheering "God is great."
Among those on trial were nine security officials.
As is customary in Egypt, the death sentences will be sent to a top religious authority, the Grand Mufti, for approval.