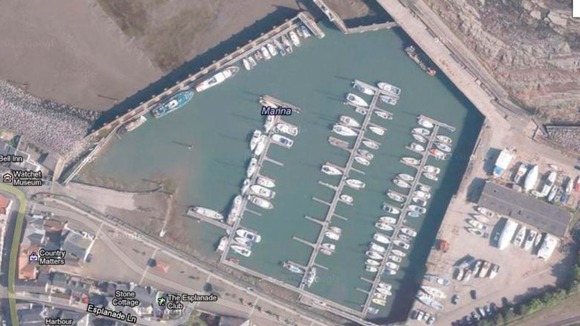 A six-month old baby boy was plunged into an icy marina in Somerset this morning when blustering winds blew his pushchair away from his mother.
The infant, who was strapped into his buggy, was dramatically rescued by quick-thinking dockmaster George Reeder, 63, who heard the baby's mother screaming and dived into Watchet Harbour.
"I just jumped in and pulled the pushchair back over to the edge of the quay, and then somebody put a rope down over and I tied it on and they lifted it out," Mr Reeder said.
The infant, who spent around five minutes in the water, was revived by a passerby before being taken to hospital, where he is now thought to be out of intensive care.
A police spokesman confirmed the incident, adding: "The condition of the baby is believed to be no longer life-threatening."