Beyonce 'breaks silence over lip-syncing controversy'
Beyonce appears to have broken her silence over the 'lip-synching' controversy by posting a photograph of herself online wearing a jumper with the slogan: 'Can I Live?'.
The singer is thought to have 'lip-synched' the national anthem during a performance at President Obama's inauguration due to a lack of rehearsal time with the band. But up until now, she had remained tight-lipped about the incident.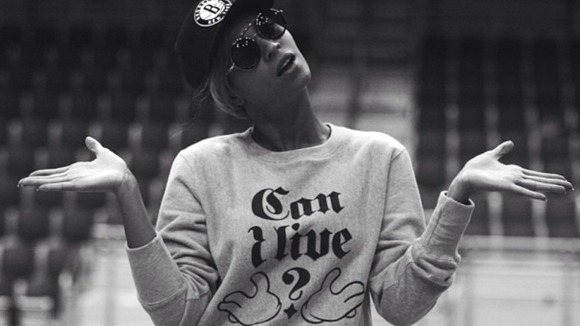 The inauguration performance has prompted speculation about Beyonce's planned appearance at the Superbowl's half time show on February 3.
The top is also thought to be in reference to her husband Jay-Z's song titled 'Can I Live'.
Read: Beyonce 'lip-synched' national anthem due to 'lack of rehearsal time'