Speaking on the first episode of series three of The Agenda with Tom Bradby to be broadcast on ITV at 10.35pm tonight, Jeremy Hunt spoke about sugar and obesity.
Asked whether he would impose a tax on sugary foods, the Health Secretary said:
"I'm sceptical of legislation... in the end this is a matter of individual choice. It's a matter of people making decisions about their own lives but I don't rule it out and there are things that we're doing."
Watch the video of his comments on The Agenda here.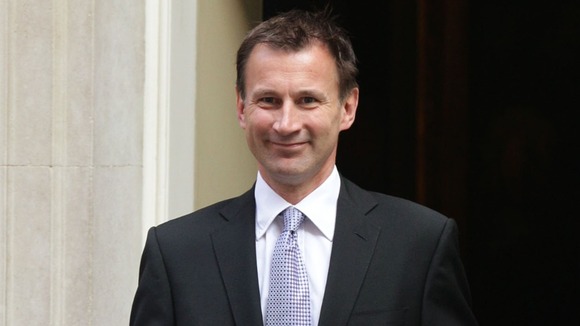 On why there is legislation for harmful substances such as tobacco and not for sugar, Mr Hunt said:
"We do legislate for lots of harmful substances and I think we've got to do everything. We need to have a mix, we need to educate people but all I'm saying is the difference between cigarettes and chocolate is that in moderation chocolate is fine. Cigarettes are harmful even in moderation."
• Other guests on tonight's programme are actress Andrea Riseborough, journalist Jane Moore and comedian David Baddiel.