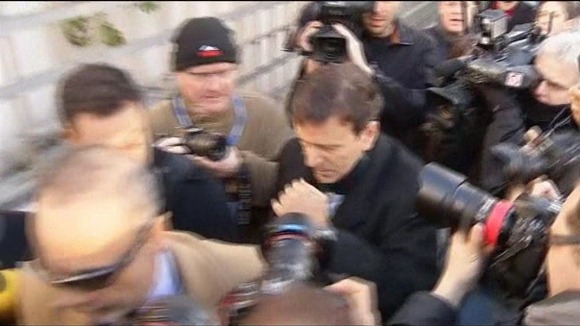 Hearings have begun this morning in the trial of Spanish doctor Dr Eufemiano Fuentes, who stands accused of masterminding one of sport's largest doping rings.
Dr Fuentes, who arrived amid a media scrum at the Madrid court, is accused of doctoring the blood of more than 50 professional cyclists. He is charged with breaking public health laws as Spain lacked anti-doping laws at the time of the 2006 raid on his laboratories.
Former Tour de France champion Alberto Contador is among the many cyclists expected to testify as witnesses in the trial, which is expected to run for two months.
The World Anti-Doping Agency's initial claim that Dr Fuentes may have also doped athletes from other sports - including football and tennis - will not be scrutinised due to an apparent lack of evidence.