Torrential rain has flooded several towns in eastern Australia, killing three people, reports Associated Press.
Businesses in the Queensland state capital Brisbane were inundated while 1,200 properties were flooded by record-high waters in the city of Bundaberg, 240 miles to the north.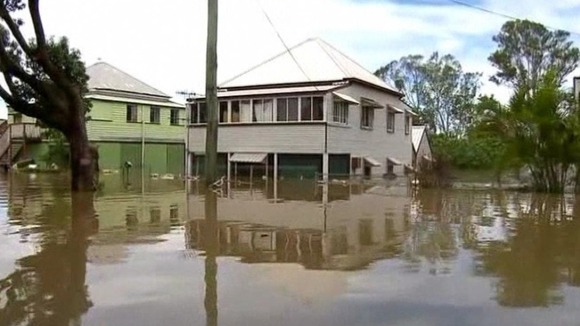 Helicopters were used to rescue 18 people from the roofs of their homes in Bundaberg, which has a population of 98,000.
Queensland police said that three people were confirmed dead in the floods.
There was also flooding in the Queensland towns of Gladstone, Gympie and Ipswich