The sign, which had covered the length of the shop front, fell on to the pavement on a main road in Camden, north London.
Police erected a forensic tent on the pavement to cover the place where the man was killed, and cordoned off the surrounding area.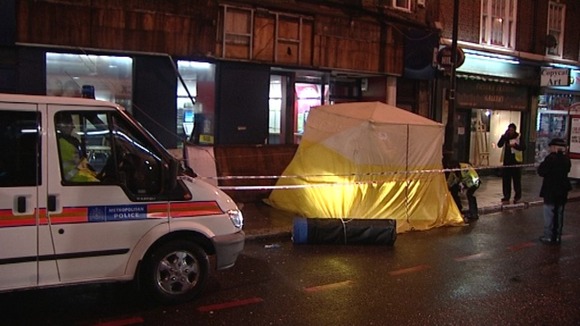 Ioana Nita, 21, was working at a nearby restaurant when the accident happened.
"I'm shocked. We heard a very loud noise. Me and a colleague went outside and saw the guy lying on the floor," she said.
"Five guys picked up the sign and it was put on the side. His hands were covered in blood and he wasn't moving.
"Lots of people were in a circle around him, then the ambulance arrived and they were trying to get him back to life, pressing on his heart."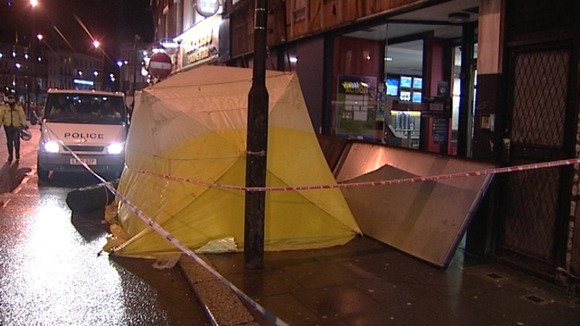 Ken Osbourne, 28, who works at the nearby Woody Grill restaurant, said: "I saw the guy lying down in the road, covered in blood.
"The main impact was clearly on his head. I saw them trying to resuscitate him in the back of the ambulance."