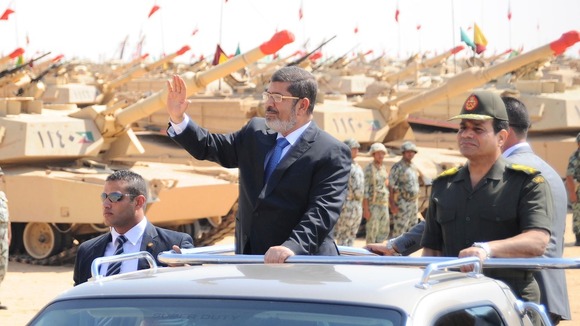 Egypt's military chief has said that economic, political and social challenges are "a real threat to the security of Egypt and the cohesiveness of the Egyptian state."
Overnight, protesters defied a curfew imposed by President Mohamed Mursi on three Suez Canal cities, attacking police stations.
There were protests after Mursi declared a 30-day state of emergency on Sunday, following a fresh wave of violence over the last week.
General al-Sisi claimed, in comments posted on the army's official Facebook page, that the army would remain "the solid and cohesive block" on which the state rests.
The military assumed power from deposed President Hosni Mubarak at the height of the uprising against him in 2011 before leading the state through an interim period that formally ended with Mursi's election in June last year.
Read More: Where there is division in Egypt - death seems to follow