UN-Arab League mediator Lakhdar Brahimi told the UN Security Council that the Syrian President may be able to cling to power for now but that the country is, "breaking up before everyone's eyes," diplomats have told Reuters.
Speaking behind closed doors Brahimi reportedly told the 15-nation strong council that, "the Syrian regime's legitimacy has been seriously, probably irreparably damaged."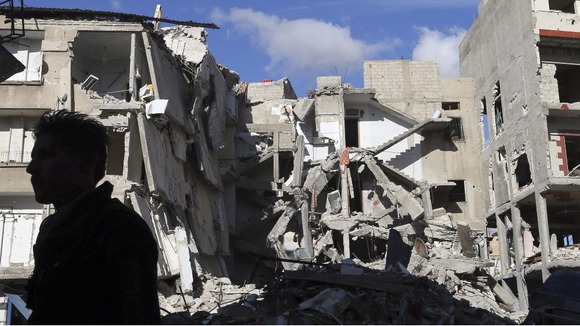 This comes as families begin to identify the bodies of at least 65 men and boys who were reportedly found dead near Aleppo.
The men were apparently shot in the head with their hands bound.