Nurseries and childminders will be allowed to look after more children as part of coalition efforts to cut childcare costs.
Education minister Liz Truss will announce today that the ratio of adult to children will be relaxed where the carers' qualifications meet new standards.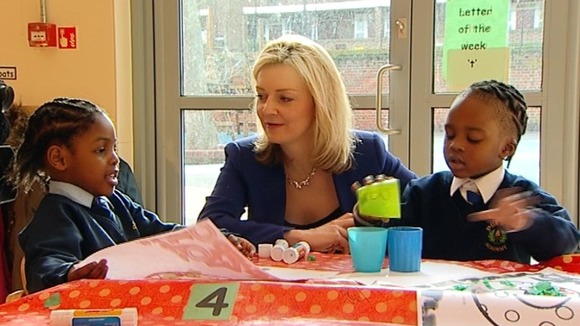 Those staff deemed qualified enough will be able to take charge of six two-year-olds rather than four while the ratio for under-ones will go up from three to four.
The changes, which have been criticised as lowering standards, will be brought in alongside reforms that will see higher qualifications required of those caring for pre-schoolers.