Facebook's revenue in the final three months of 2012 grew 40% compared to a year earlier - to $1.585 billion. The latest financial report shows daily active users hit 618 million on average in December 2012, with monthly active users at 1.06 billion.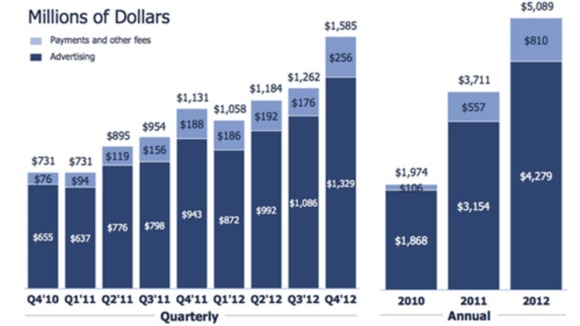 More of us are also going mobile. There are 680 million monthly active mobile users compared to 618 million active non-mobile users.
In a statement, Facebook CEO Mark Zuckerberg said: "In 2012, we connected over a billion people and became a mobile company. We enter 2013 with good momentum and will continue to invest to achieve our mission and become a stronger, more valuable company."