The Police Superintendents Association of England and Wales says it would welcome the extra skills gained by recruiting people without a police background into senior roles.
But its President Elect, Irene Curtis, said: "I think the risk of bringing people to manage high-risk operational incidents directly into the service is far too high."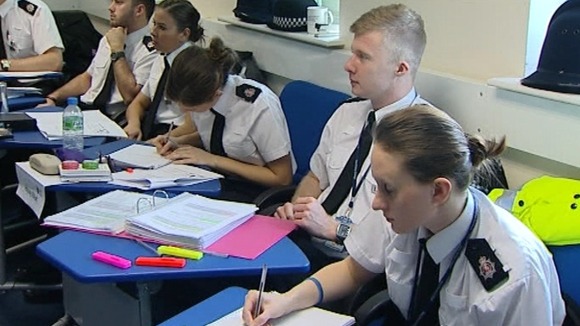 The Police Federation, which represents rank-and-file officers, says external candidates should not be allowed to join at any rank above constable - as is the case currently.
Another part of the plans to overhaul recruitment could mean foreign police chiefs are hired.
Steve White, the Federation's Vice Chairman, said: "We have the best police service in the world so it seems strange that the Government may wish for forces to recruit chief constables from overseas."
The Association of Chief Police Officers (ACPO) has said that the changes could mean existing officers are frustrated in their bids for promotion.
Sir Peter Fahy, who is head of workforce development at ACPO, as well as Chief Constable of Greater Manchester Police, said: "in general police forces are not short of talent. In fact a bigger challenge is dealing with ambitious staff frustrated by the lack of promotion opportunities."