Jeremy Hunt is expected will make an announcement later today about the future of Lewisham Hospital's emergency department and maternity services.
The Health Secretary will make a statement on whether the south London hospital's emergency department should be replaced with an 'urgent care' ward and whether its maternity services into a midwife-led unit - proposals that have prompted demonstrations and petitions.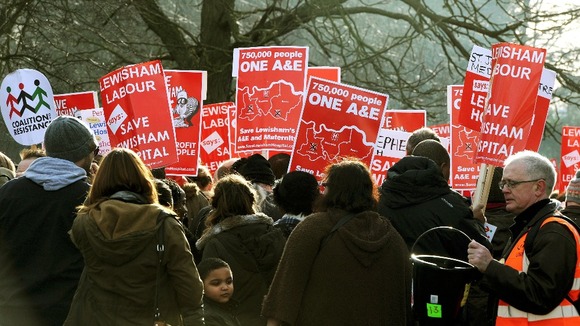 The closures are part of a radical overhaul proposed by a special administrator in response to nearby South London Healthcare NHS Trust (SLHT) going into administration after it started losing around £1.3 million a week.
Shadow health secretary Andy Burnham warns that if the proposals are implemented it could set a "dangerous precedent" for the rest of the NHS.
"If that were to be approved, I believe it would set a dangerous precedent to the NHS when the NHS is taking out A&E capacity on the basis of finance, not on care and quality, and that is a line over which the Government must not cross," he said.