Urgent court action is being brought against the Government over funding for legal representation for a British grandmother sentenced to death in Indonesia for drug smuggling.
The law firm involved in the case says the High Court challenge is against a decision not to arrange "an adequate lawyer" for Lindsay Sandiford, 56, from Cheltenham, Gloucestershire.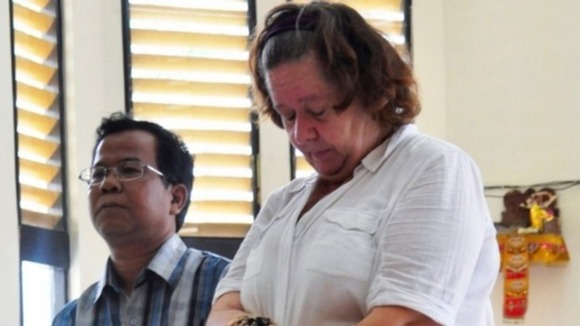 Sandiford, originally from Redcar, Teesside, was given the death penalty by a court in Bali last week for taking 10.6lb of cocaine onto the island.
Law firm Leigh Day, which is working with the charity Reprieve, said it would cost around £2,500 to pay for an adequate lawyer to take on her case and is seeking a judicial review of the Government's decision not to pay.
Sandiford had not been properly represented since her arrest at Bali airport in May last year, when customs officers found the drugs sewn into the lining of her suitcase, it said.
The Foreign and Commonwealth Office has said that the Government does not fund legal representation for British nationals abroad, but Sandiford's case was being raised through diplomatic channels.